25 / 06 / 2013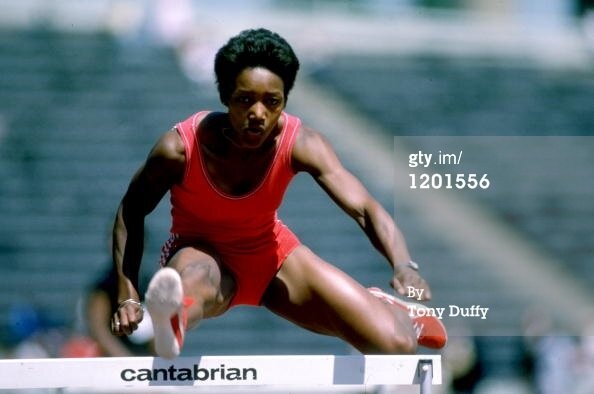 Event Group Coach programme aimed at Club Coaches
The Event Group Programme at IFAC has been designed for Assistant Coach (Level 1) and Athletics Coach (Level 2) who are looking to specialise in coaching an event group. The one day programme aims to give coaches the essentials to become a coach for a specific Event Group (Sprints, Hurdles, Throws, Jumps, Endurance).
Taking place on Saturday 26 October at Glasgow's Emirates Arena, the programme will be practical based and support by seminar material with sessions focused on 'technical models and drills' as well as the 'conditioning and planning' for each event group. We have some great coaches lined up to lead the programme for Sprints, Hurdles, Endurance, Throws and Jumps. Of course, club coaches are welcome to join IFAC 2013 for the full conference weekend (Friday 25 to Sunday 27 October 2013) or for the Saturday 25 October day programme only.
The format for the Event Group Coach programme will be two 90minutes practical sessions, one on Technical Models and Drills and the second on Planning and Conditioning for that particular Event Group. The sessions are practical orientated, but supported with theory and seminar. The Event Group session will be either topped or tailed with a Movement Skills session with Vern Gambetta.   
THROWS with MICK JONES
Mick Jones won the Commonwealth Games Gold in Manchester 2002 for the hammer and competed at the 1988 Seoul Olympic Games. Mick is now involved in coaching at development level, and will lead the Event Group Throws programme at IFAC.
ENDURANCE with DAVE SUNDERLAND
Dave Sunderland is a national mentor coach for endurance at englandathletics and is an IAAF coach educator. Sunderland is famed for producing a number of top international endurance runners to medals at World, European and Commonwealth level.
JUMPS with FEMI AKINSANYA
Having studied under the tutelage of Aston Moore as an apprentice coach, Femi Akinsanya is now the lead coach for 2009 World Champion Phillips Idowu. A former triple jumper himself, Akinsanya is working with a number of top junior and senior horizontal jumpers in the UK
HURDLES with LORNA BOOTHE
Commonwealth Games champion in 1978 and a double Olympian, Lorna Boothe knows a thing or two about the hurdles. Boothe has been a Team Manger at British Athletics for a number of Championships and Games, and will be the lead coach for GB at the 2013 European U23 Championships.  At present she is enjoying a successful time coaching sprints and hurdles - primarily at junior level.
SPRINTS with ROGER HARKINS
Working with one of Scotland' s most decorated sprinters – Lee McConnell – Rodger Harkins will a key lead the sprints sessions for the IFAC Event Group Coach programme. Having worked with McConnell, the triple Olympian, throughout her career Harkins will share his knowledge on the sprints.
MOVEMENT SKILLS & DEVELOPMENT with VERN GAMBETTA
From athletics and baseball through to basketball and football, Vern Gambetta's coaching career spans over 40-yearsand encompasses a variety of sports at all levels of competition – but his one true love remains Track & Field. Recognised internationally as an expert in training and conditioning for sport, his coaching philosophy focused on building the complete athlete. Vern will lead a session to 'top-and-tail' the IFAC Event Group Coach programme, focusing on practical tools for coaches to develop the movement skills and physical literacy of the developing athlete.